Exhibiting
1ST BUSINESS EVENT IN EUROPE OPEN SOURCE, FREE SOFTWARE AND OPEN DIGITAL!
08 > 09 NOVEMBRE 2022 – PALAIS DES CONGRÈS – PARIS
A show floor that hosts

80 exhibitors

A program of

150 open access conferences

developed by a program committee of experts

A friendly annual meeting for the free software community

2 days of free access
Open Source Experience focuses on the technologies, solutions and challenges of open source in France and Europe and highlights the driving role of open source innovations in the digital transformation of organizations on technologies such as AI, Data Management, IoT, Cloud and Blockchain.
Showcasing the technological excellence and economic dynamism of the French and Ile-de-France Open Source industry (with 5 billion ¤, France is the largest European market) but also an international community meeting, the event brings together global technology players, professional associations of Free Software, companies and administrations, a vast network of SMEs and research organizations.
+4,500 visitors: Engineers, developers, system & network administrators, architects, technological experts and more, from IS to digital, innovation and core business departments. The trade show's pulling power for communities of developers and users, brought together by the associations gathered at the show!
A place for exchanges, content and business opportunities dedicated to open source and to all open digital players: manufacturers, digital companies, academics, contractors, investors, communities & associations, students and political sphere. A unique meeting to discover the opportunities of the use of these technologies in the digital transformation projects of companies.
Organized in collaboration with Systematic Paris Région, the European Deep Tech Cluster that brings together and facilitates an ecosystem of 900 innovative players,

this event seeks to bring together the open source community

with a new dynamic driven by the organiser 656 Editions.
DOWNLOAD THE BROCHURE
The personal information collected is processed by OSXP / SYSTEMATIC Paris Région. N°SIRET : 485 364 525 00033. They are necessary, among other things, to process your registration for the event and are recorded in our database. SYSTEMATIC Paris Région may use these datas to offer you, on their behalf or that of their clients, products and/or services useful to your professional activities or to include in professional directories. To exercise your rights, to oppose this or to find out more: SYSTEMATIC Paris Région Privacy Policy.
For more information about the stands and places available at the 2022
Open Source Experience trade show,
contact our sales department: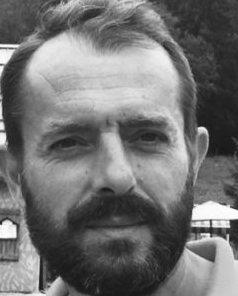 Yannick Villain
Sales Director
Send an email
+33 (0)6.29.58.32.27